CSR Initiatives and Certificates
"Giving is not just about making a donation, its about making a difference"   – Kathy Calvin
Bharat FIH, was among the first to launch our CSR initiative #FightAgainstCovid in the pandemic. Our modest contribution was spearheaded by employees across the board for the benefit of the neediest section of the society. Equipped with dry provisions, medical health equipment's and contingencies, we helped hospitals, government agencies, corporations and direct public with much needed utilities.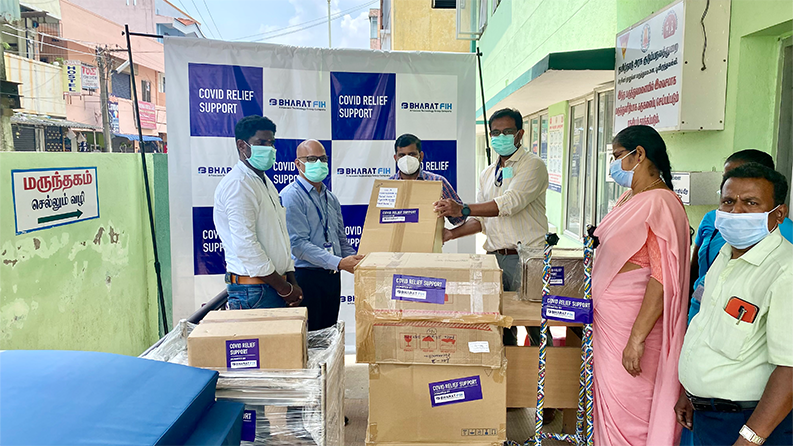 Supplied  over 25,000 units of essential medical supplies like Mask – N95, PPE Kits, Thermal Scanners, finger pulse meters, Saline stand, mattress etc., to 7-8 PHC's in Tamil Nadu and Andhra Pradesh
Donated Rs.25 lakhs to Odisha Disaster Management Fund for  Covid relief work in the state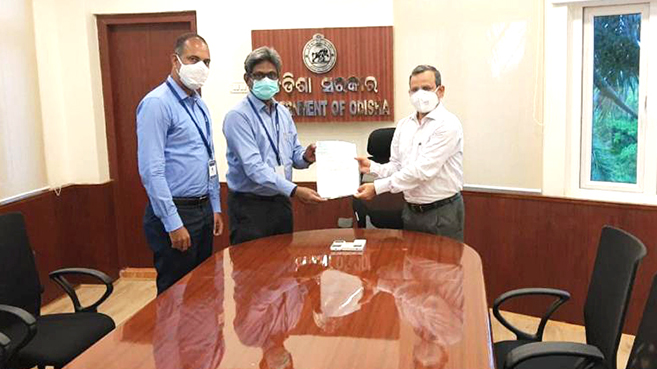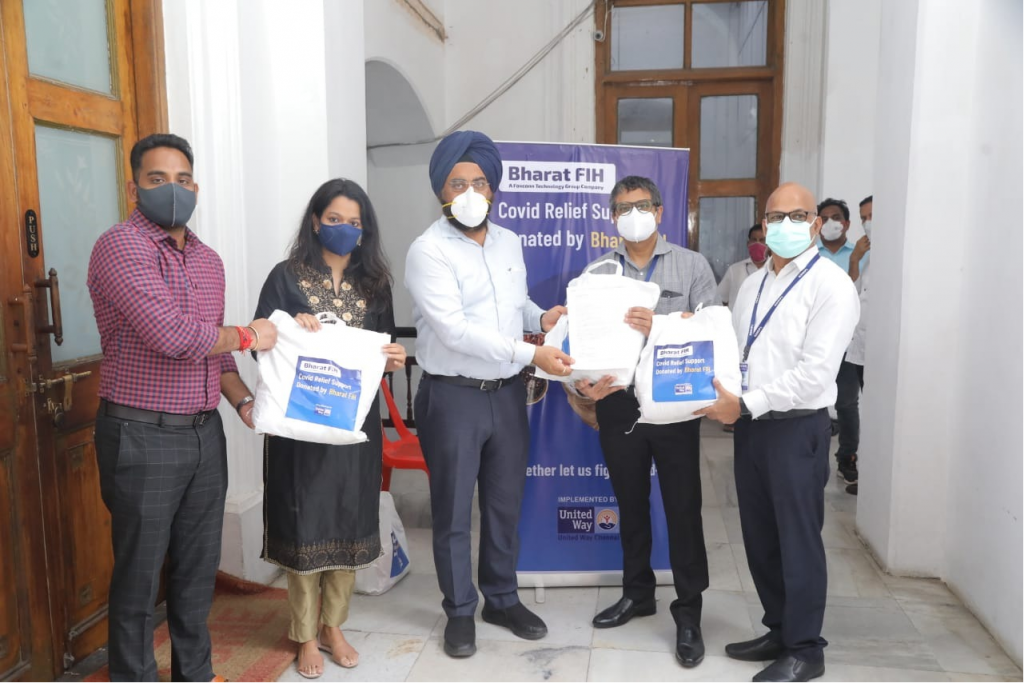 Contributed dry provisions to  over 1800 Covid Affected families for 30 days in North Chennai, in collaboration with Greater Chennai Corporation. The families were truly grateful to be given provisions, rather than food packets.
Contingencies: Bharat FIH imported over 150 units of 10ltr oxygen cylinders and Oxygen Concentrators to meet the shortage in demand